The success or failure in achieving the maximum market price for your property depends on developing a comprehensive, customised marketing plan. You need to make sure your property stands out in the crowd.
Marketing Tools
As a major participant within the industry, Landmark Harcourts have developed marketing tools which can be customised to make sure your property gets noticed.
---
Planning a Successful Sale
It is vital to plan your sale from an early stage, as entering the marketing phase unprepared can negatively impact on the successful marketing of your most valuable asset.
When planning your sale the presentation of your property is paramount. As with selling residential property where a 'make over' on the landscaping can improve the saleability and add thousands of dollars to the final value, the same applies to the rural property.
To plan a successful sale, you need to prepare your property well in advance of when you wish to sell. In some cases, this could be as much as 12 months prior to your preferred sale date.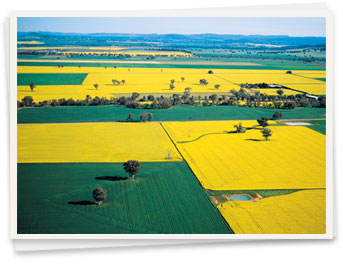 The major steps in preparing and marketing your rural property prior to placing it on the market can be broken into two stages:
Stage 1:
Cosmetic and Management Decisions
This is the time to make cosmetic and management decisions and should be commenced 12 months prior to selling.
---
Stage 2:
Choosing your agent, developing a marketing plan
This involves choosing your agent, developing a marketing plan and the correct value. This should be done at least three months prior to selling.
We have produced a special 'check list' to assist vendors when planning their property sale and remove much of the stress that can come with having a property on the market.