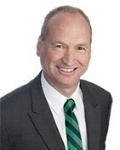 Mark Brooke
General Manager
mark.brooke@nh.com.au
Mark Brooke draws on more than 35 years real estate industry experience. From being raised on the family farm in Northern Victoria to studying valuations in Melbourne, to a real estate sales position for several years in Victoria's Gippsland region, Mark has a comprehensive understanding of rural and regional property markets and dynamics across Australia .

Mark joined Nutrien (as Wesfarmers Dalgety) in 1996, and has subsequently held a variety of Management positions within the Company including State Real Estate Manager for Victoria/Riverina/Tasmania, and Divisional Real Estate Manager for South Eastern Australia. He became National Operations Manager for Nutrien's Real Estate division in 2011, which was extend to include his current role with Nutrien Harcourts in 2015.

In 2015 Mark was appointed a Director of Nutrien Ag Solutions, and in 2016 was appointed by the Minister for Consumer Affairs as a member and Deputy Chair of the Estate Agents Council for the State of Victoria.

In addition to being a Licensed Estate Agent, Stock and Station Agent and Business Agent (in Victoria and New South Wales), Mark is also an accredited Auctioneer, and an active member of the REIV and ALPA, having held numerous state-level committee appointments for both organisations.

Mark's special interest is in the development and implementation of innovative marketing strategies to continue enhancing the Nutrien Harcourts reputation and performance in rural and regional marketplaces across Australia.
---

Jason Michelmore
North East Development Manager
jason.michelmore@nutrienharcourts.com.au
Jason is responsible for the growth and development of the Nutrien Harcourts franchise business across Queensland and northern New South Wales. He has held state, national and board member roles with three major real estate groups, and his experience in agency experience and real estate knowledge would be hard to match on many levels.

Jason is confident that Nutrien Harcourts offer the total package for all real estate practicing in rural and regional Australia. Offering a range of location-tailored franchise business offerings and sales representative arrangements, we're not a 'one size fits all' franchise, and the growth of the business in such a short period of time is evidence of the success of this strategy.

Please don't hesitate to contact Jason if you wish to confidentially discuss how joining Nutrien Harcourts may be the right fit for you in your targeted market place.
---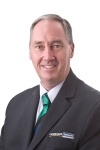 Simon McIntyre
South Australian Real Estate Manager
simon.mcintyre@nutrien.com.au
A third generation real estate agent, Simon McIntyre holds the position of Real Estate Sales Specialist - South Australia for Nutrien Harcourts and is responsible for rural property sales.

Simon has 38 years' experience in rural property sales, marketing, management and agency ownership, which includes 14 years in Melbourne as an independent agent. He was appointed Real Estate State Manager for the Dalgety organisation in South Australia in 1993 and remained in that position through the company's transition to Nutrien Harcourts in 2011.

Simon is a licenced real estate auctioneer and is a former board member of the Real Estate Institute of South Australia. His very broad experience in real estate sales and marketing has allowed him to sell both residential real estate and rural properties including pastoral country from Broken Hill, to Northern South Australia and the Northern Territory, as well as sales over three states in Australia.
---

Justin Balsillie
Real Estate Operations Manager – South East region
justin.balsillie@nutrienharcourts.com.au
Your opportunity is to work with Justin to grow your business to your next level.
With over twenty years of Real Estate and commercial experience, Justin can offer you ideas and planning that leads to your success.

Understanding the nuances of real estate comes from Justin's real estate experience including management roles with the Real Estate Institute of Victoria, Harcourts and now Nutrien Harcourts. Justin is a keen student of agency legislation and legal-action outcomes and can quickly identify agency-risk and advise on best practices.

With a Bachelor of Commerce, completed at Deakin University and the University of the Pacific – California, Justin applies commercial thinking to estate agency businesses. Justin believes that your success in real estate relies upon ensuring that you have the optimal structure to build a sustainable and successful business.
---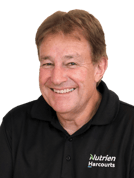 Glenn McTaggart
Western Australian Real Estate Manager
glenn.mctaggart@nutrien.com.au
---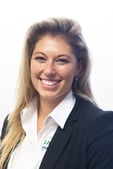 Ashla Magill
Marketing & Communications Manager
ashla.magill@nutrienharcourts.com.au
Completing her PR and Marketing Communications Bachelor Degree from Swinburne University, Ashla Magill could not wait to begin her corporate career and landed her first role with Bunnings Head office before her Degree was complete. Moving from Advertising to Merchandise and Buying, Marketing and Product manager for many "in the home" suppliers, keeping home renovations, design and anything to do with market trends close to both her professional and personal life. Ashla has grown up renovating homes with her family and now enjoys being outdoors with her horse.
---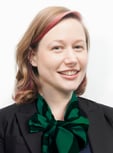 Jessie Arnold
Business Operations Manager
jessie.arnold@nh.com.au
With a background in marketing and communications and previous experience within the real estate industry, Jessie is responsible for supporting the national network. She is committed to ensuring the Nutrien Harcourts team have the support, marketing tools and technical expertise required to deliver the best possible outcomes for their clients.

Skye Mathew
North East Real Estate Administrator
skye.mathew1@nutrien.com.au
Returning to her home town of Wagga Wagga after graduating from boarding school in Sydney, a temp role at a family friend's agency was all it took for Skye to realise that Real Estate was the career for her.

With a wealth of experience in Real Estate operations and also in Conveyancing, not only in Wagga Wagga & Brisbane, but Darwin & Cairns as well, Skye joined the Nutrien Harcourts team in 2020. Her passion for finding the most effective and efficient behind-the-scenes processes, that allow her colleagues to do what they do best, is what inspires Skye in her role.